It's that time of the year again. The Forge Black Friday sale is officially live! New to Foundry VTT and need a dedicated host? Don't want to mess with hosting your own server? We make it fast and simple to get started hosting your Foundry VTT adventures on The Forge. We can help you get started, with our 10% discount on subscriptions* during this Black Friday sale.
Just apply coupon code BLACKFRIDAY22 at checkout, and begin your subscription starting at $3.59/month. Fight goblins, not servers!
The coupon code will only apply once, so this is the perfect time for you to switch to our yearly plan, or upgrade your existing plan and take advantage of these savings!
*Offer does not apply to or discount data addons. Users currently on an existing free trial can apply these savings by cancelling their current subscription, and re-subscribing using the coupon code.
The Forge's Black Friday sale will run from November 21st, 2022, to November 29th, 2022. Make sure not to miss it!
Black Friday on The Bazaar
Subscriptions aren't the only savings available this Black Friday. Several generous Bazaar Creators are also taking part in the Black Friday sale. Enrich your RPG adventures, save on prep time as a DM, and wow your players with the offerings below.
Just want to browse around? You can view map packs, and adventures, and other Foundry-ready content on sale here. Looking for assets? You can find those on sale here.
Adellos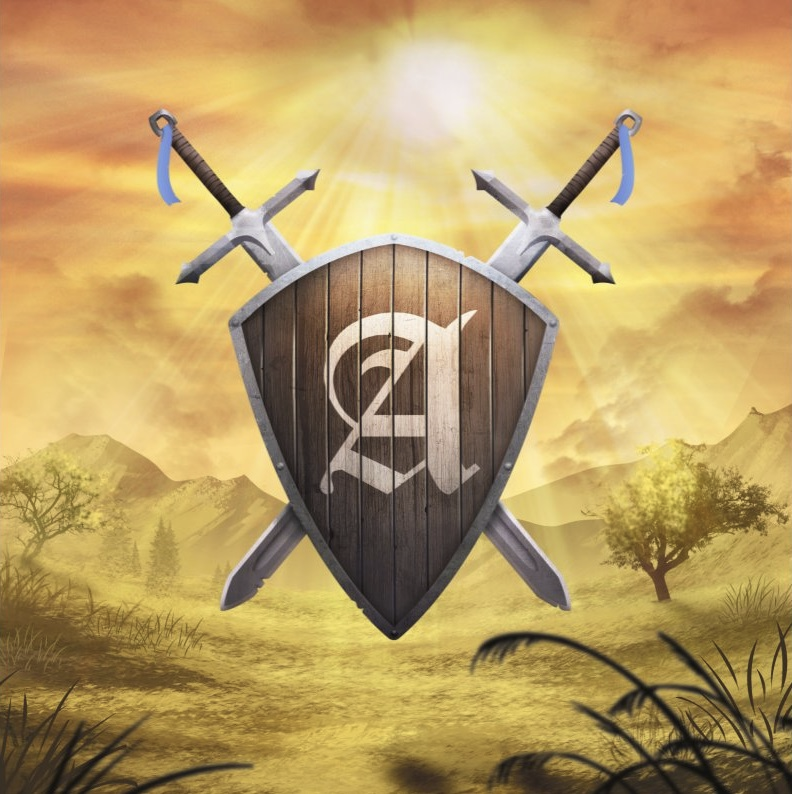 Adellos is another creator specializing in token and asset art, and distributes art ready for GMs to assemble and use in their games. With custom borders and NPC art, you get unique offerings you won't find elsewhere.
You can find their content on sale here.
Dragonshorn Tales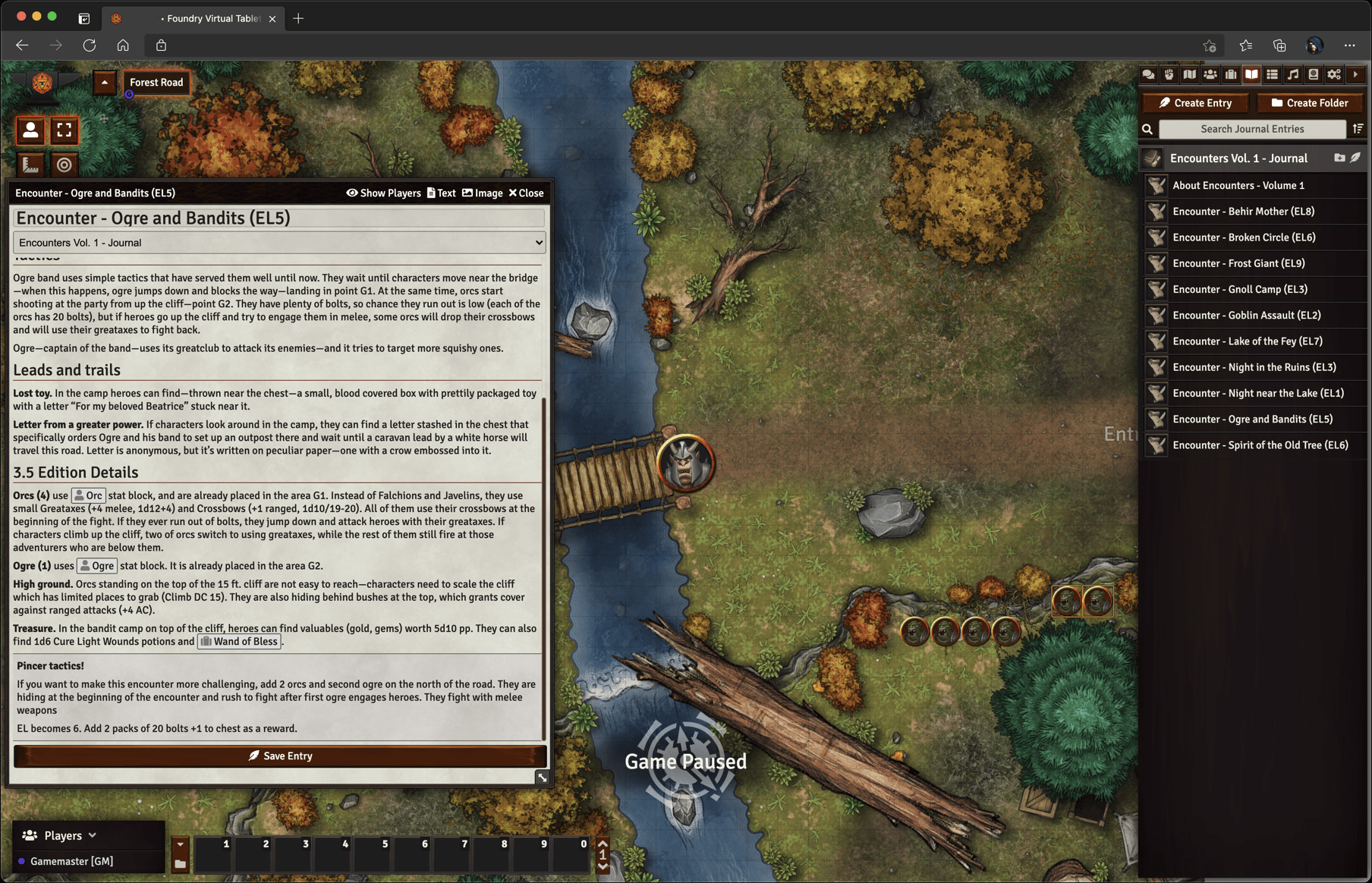 Dragonshorn Tales is a long-time creator to Foundry VTT, distributing ready-made adventure content for more than a year now. With dozens of detailed adventures available for D&D 3.5E and 5e alike, you'll never run out of content to explore!
You can find their content on sale here.
McRoMusic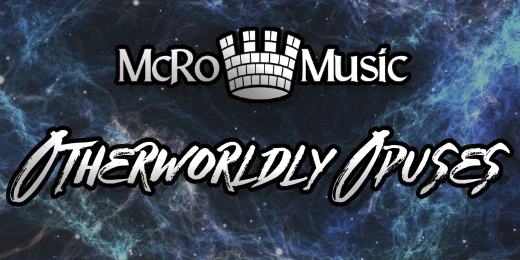 McRoMusic is a skilled creator who has contributed over a dozen module soundtracks to Foundry VTT, ready for the discerning DM. Their music will help you bring your game to life, and add that extra bit of zest to get your players engaged.
You can find their content on sale here.
Limithron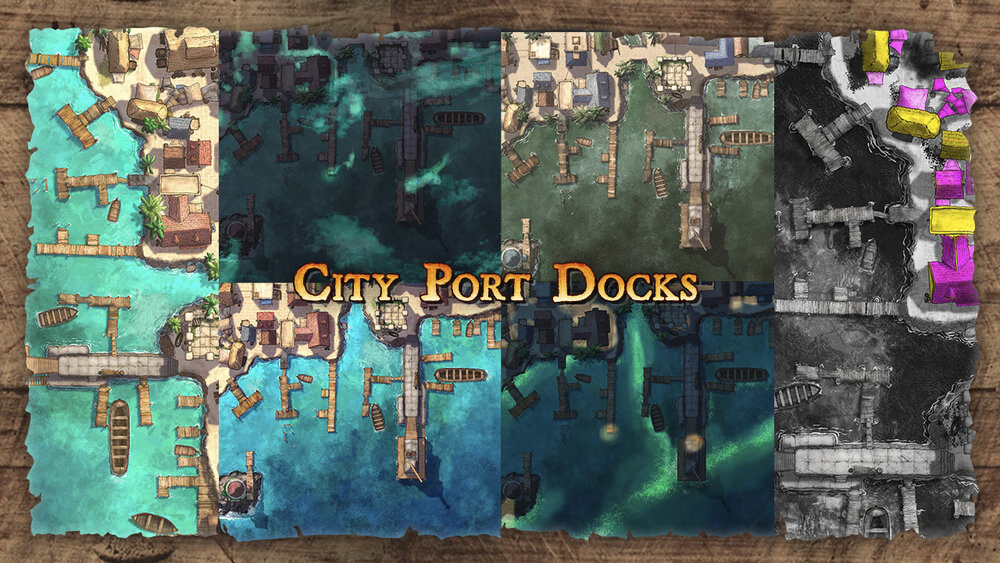 If nautical nonsense be something you wish, then Limithron has you covered! He has produced a veritable treasure trove for the average pirate DM, giving you everything you'll need for your next pirate cove adventure. You might be able to run a seafaring campaign in Foundry VTT without his art, but the content he's made will make it a lot easier.
You can find their content on sale here.
Michael Ghelfi Studios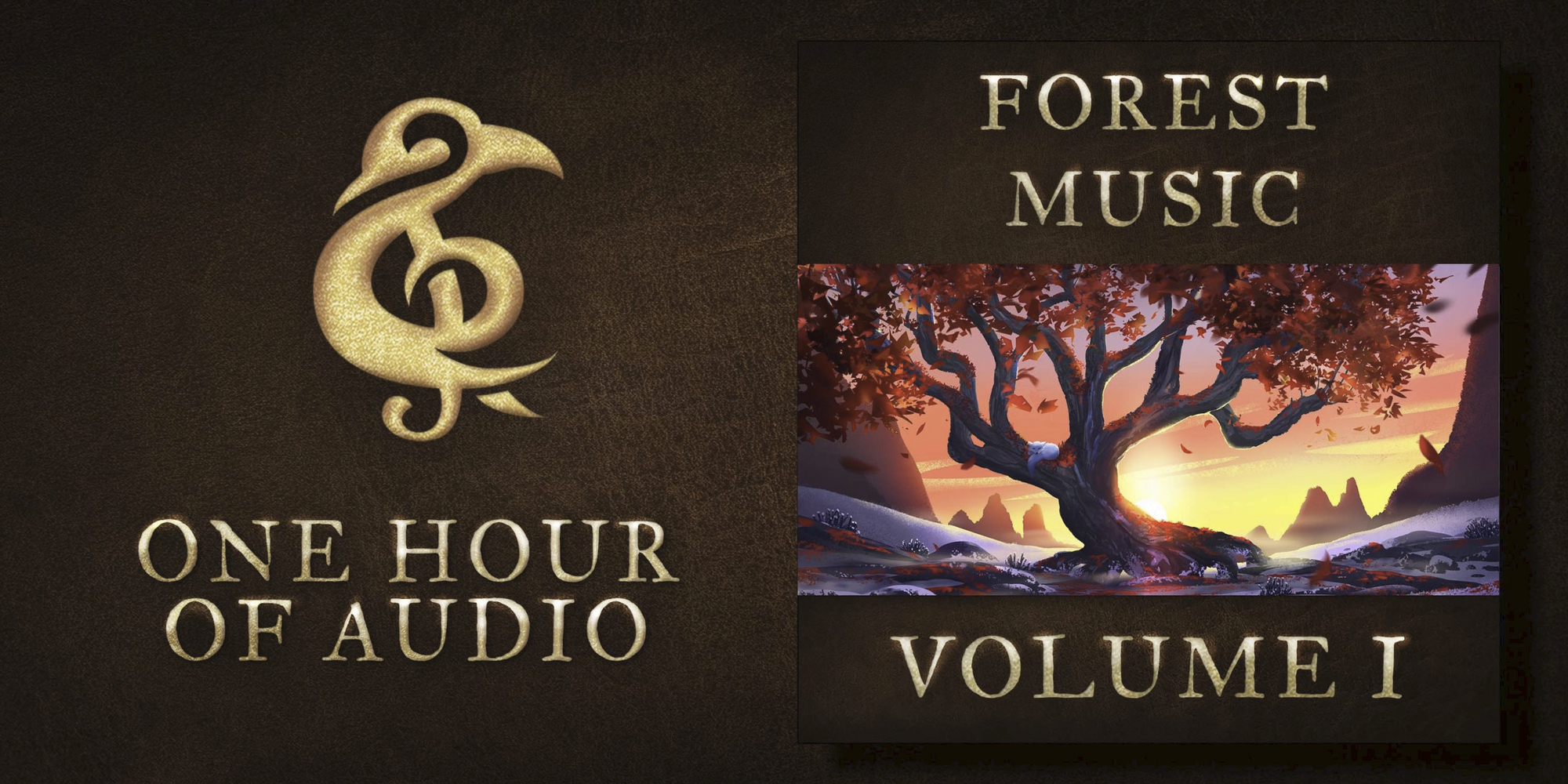 Michael Ghelfi's available soundtrack options for Foundry VTT are unparalleled at this point. With dozens of tracks for every bit of mood, adventure, and situation imaginable, you'll never run out of ambient audio and music for your needs.
You can find their content on sale here.
Brave New Worlds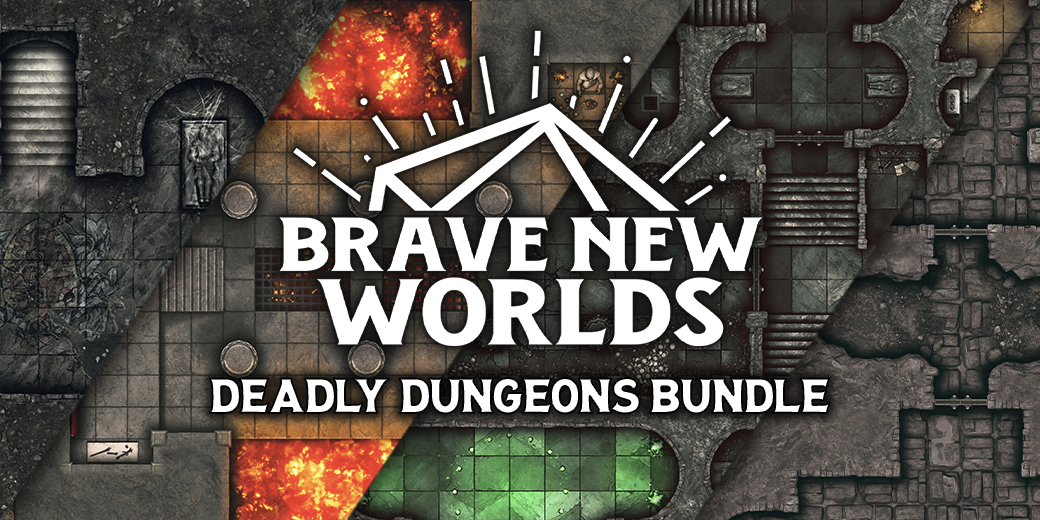 Brave New Worlds is a newer mapmaker to Foundry VTT, but they've come out swinging. Each map package they release features dozens of pre-walled, fully-lit and prepared scenes for Foundry VTT. Whether you need a fey forest or scenic sci-fi image, Brave New Worlds has the map for you.
You can find their content on sale here.
DumbHumanDrawn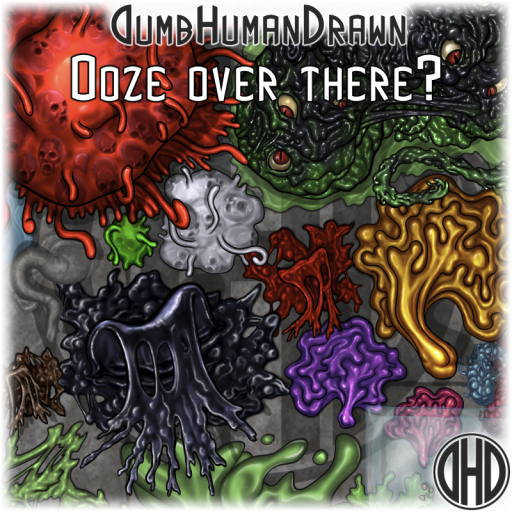 DumbHumanDrawn is one of the more prolific token artists in the Foundry VTT community. Producing over a thousand different top-down token images, DumbHumanDrawn has art for any creature you can think of. Wow, and terrify your players with hordes of deep denizens, slurping oozes, and the foulest fiends from the Abyss.
You can find their content on sale here.
Vicnedel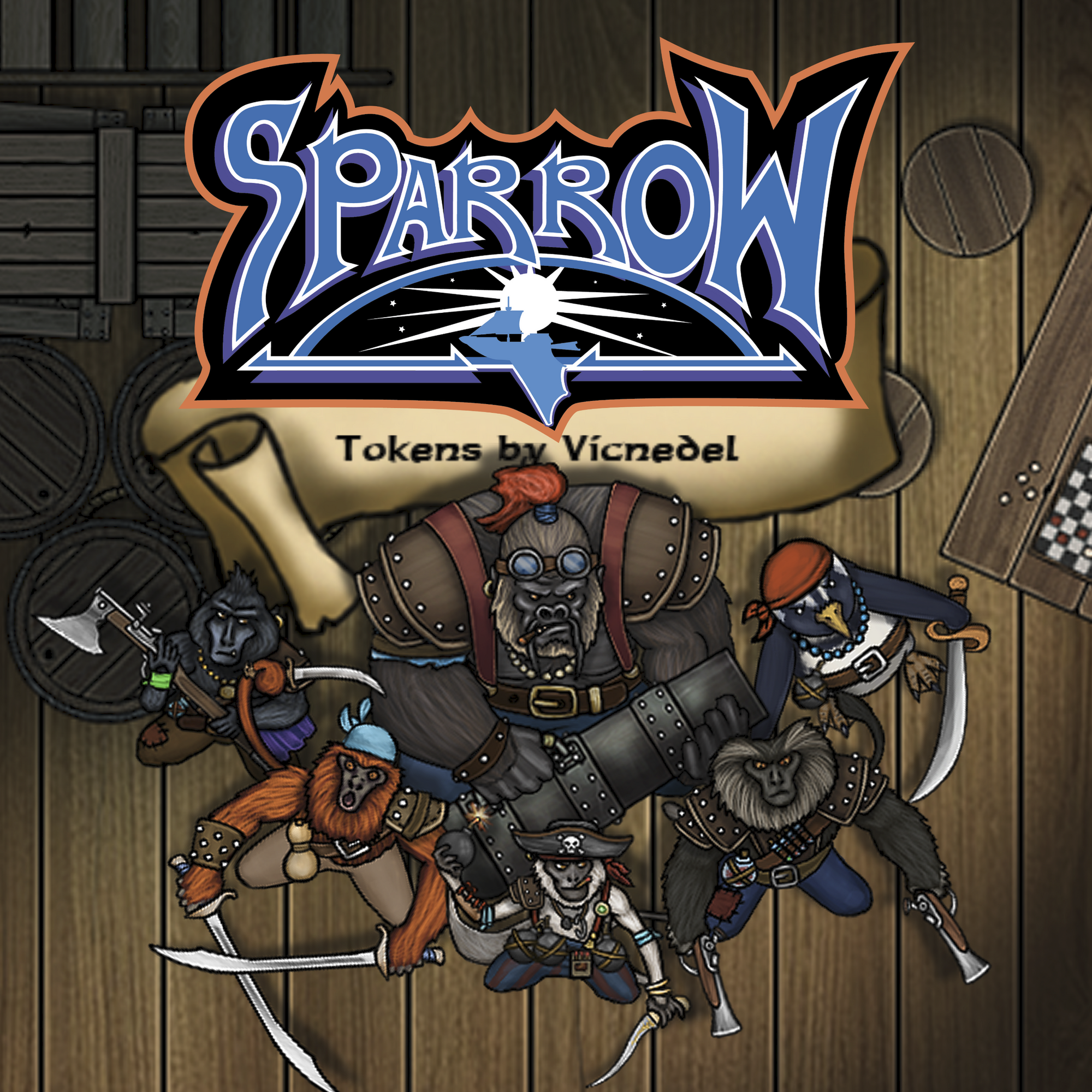 Vicnedel is a creator specializing in token art and assets, and occasionally throws in a map for good measure. Whether its scifi monkeys in space, or chittering insects drifting through the astral sea, Vicnedel has art that will help fire up your imagination.
You can find their content on sale here.